Shop - Bowls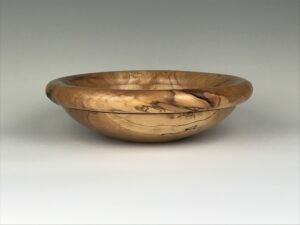 All our bowls are handcrafted from Irish timber that normally we have sourced from local farmers.
The log is cut into lengths and then let air-dry for a couple of years, at it's final stage it is put into the drying room for a number of week, till it is at the desired moisture. It is a long cycle to get the tree to a beautiful bowl been used on the table.
All our pieces are made in our workshop in Gorey, Co. Wexford. We would love it you could visit our studio and we show you around.