Shop - Courses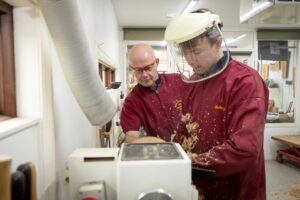 Our custom built workshop is fitted out with an extensive range of tools and machinery, which are regularly updated with the latest equipment.
Courses are enthusiastically let by Robert who offers you a wealth of knowledge in woodturning and woodworking. You can be sure of an inspiring and entertaining experience when you attend any of our courses.
Take a look at short video here showing our studio where we provide our lessons to start woodturning or improve.