Shop - Belongings Box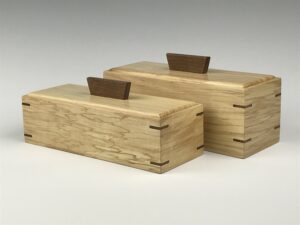 Exquisite handcrafted belongings box made from contrasting timber. it is made to perfection and shows impeccable craftmanship.
A memory box allows you a home for all those treasured possessions you can't bear to part with. Like those cinema tickets from your very first date or that birthday card from Grandma that made you swell up so much.
€

140.00 –

€

160.00
Select options
€

150.00
Add to basket